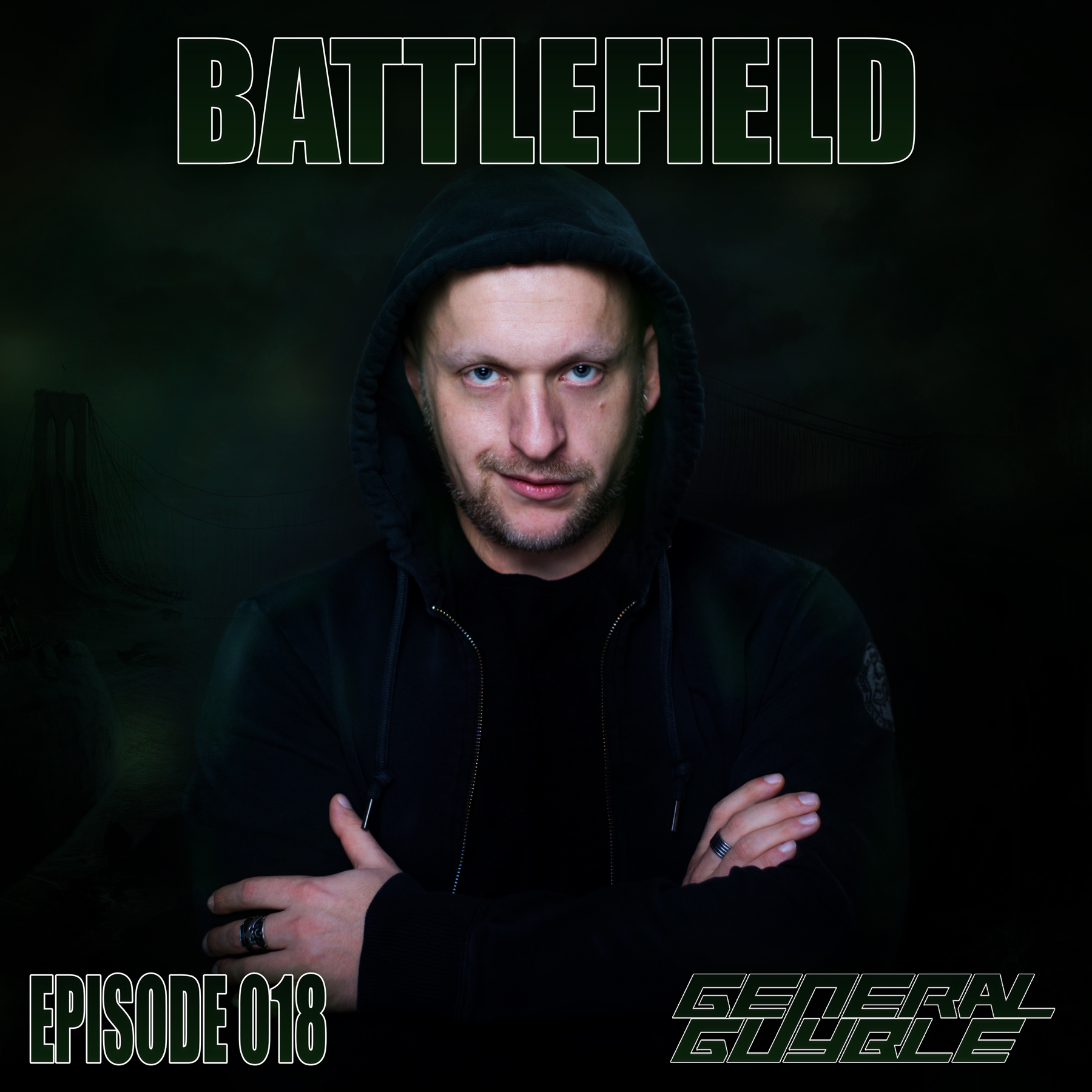 Welcome to the 18th Episode of General Guyble's Battlefield Rawstyle Podcast / Rawstyle Mix
This Rawstyle Mix contains a whole lot of new Rawstyle Music which was released in November 2017. Furthermore, this Rawstyle mix also features a couple of interesting Reverse Bass and Hardcore Tracks. You'll also hear General Guyble's latest release on Massive Dynamic Records "You Must Die".
This Podcast is focused on presenting new Rawstyle releases by upcoming producers. General Guyble's Battlefield will be premiered every first Friday of the month at 11.00 pm CEST on HardstyleFM.eu
Make sure you tune in and don't forget to share it with your friends!
Please send your demos, comments and questions to
generalguyble@gmail.com
Enjoy the best of November 2017 in an one hour Rawstyle Mix!
_____________________________
Tracklist:
01. General Guyble - Battlefield Intro
02. ED E.T. & D.T.R. - Reverse It [Loverloud Records]
03. Alyon - Orion [Blackout White Records]
04. Francesco Zeta - Activation [Loverloud Records]
05. Wicked Minds - Digital Era [Sector Zero]
06. Zany & Ran-D ft. Nikkita - Son Of Torture (Public Enemies Remix) [Fusion Records]
07. Chain Reaction - Greed [Minus Is More]
08. Resist & BeatFreak - Fcking Around [Theracords]
09. Gunz For Hire - Welcome To Death Row [Roughstate]
10. Killshot - Like An Ak [End Of Line Recordings]
11. General Guyble - You Must Die [Massive Dynamic Records]
12. Dark Intentions - Getting Higher [Activa Dark]
13. Chris One - Panic [Deathmatch Music]
14. Solutio - Bloody Virgin [Gearbox Revolutions]
15. Krowdexx - Survive [Gearbox Digital]
16. Riot Shift ft. MC Tools - Vision Of Disorder (Raw District Anthem 2017) [Theracords]
17. X-Pander - Street Revolution [A2 Records]
18. D-Ceptor & Quitara - The Sonic Of Bassdrum (Official Toxicator 2017 Anthem) [Dequinox]
19. Tommyknocker & The Braindrillerz feat. Mc Ghost - Weed Song [Traxtorm Records]
This is the official channel of Rawstyle Producer and DJ General Guyble. Here you find his tracks, tutorials and his monthly Rawstyle Mix called Battlefield.
You find all of his releases plus some other Videos. Make sure you subscribe and follow him on his social media.
http://www.generalguyble.com
http://www.facebook.com/generalguyble
http://www.instagram.com/generalguyble
http://www.soundcloud.com/generalguyble
http://www.youtube.com/user/generalguyble
booking: bookings@massive-dynamic-events.de
promos: generalguyble@gmail.com
Check the previous Episodes of the Battlefield Rawstyle Podcast / Rawstyle Mix
Episode 017
https://www.youtube.com/watch?v=P9mEvdUCOnk
Episode 016
https://www.youtube.com/watch?v=6sp2VwBNGrc
Episode 015
https://www.youtube.com/watch?v=Z4uc-5W2_04&t
Other videos you might like:
General Guyble - You Must Die
https://www.youtube.com/watch?v=eV9xv3nWLAE
Rob Gee & General Guyble - Final Stop Death
https://www.youtube.com/watch?v=VHaxK8-8NbM
General Guyble - Stop, Look, Dig It
https://www.youtube.com/watch?v=vAvzFezcUjk
Podcast Production by http://www.newloudmastering.com